Indonesia recently suffered a spate of cyber attacks, exposing the fragility of its cyber security frameworks and the need to urgently implement more robust forms of cyber governance. The breaches came in the form of doxxing, where the private details of individuals' personal information is published on a wide scale. This meant the leaking of sensitive data from security agencies, state-owned organisations, private businesses and individuals.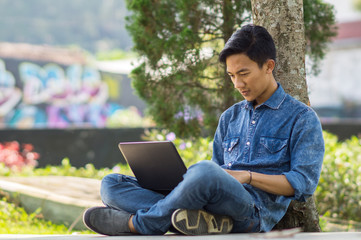 The leaks have exposed certain deficiencies and long-standing issues within Indonesia's cyber security governance, but have also been the impetus to revive and pass the Personal Data Protection (PDP) Bill.
In a recent article published in East Asia Forum- "Doxxing and deficiencies in Indonesia's cybersecurity framework"- Dr Greta Nabbs-Keller and Dr Wibawanto Widodo explain more about the significance of the PDP Bill, the shortcomings of Indonesia's National Cyber and Encryption Agency (BSSN), and what is required to shore up Indonesia's cyber security governance.