CPF Postdoctoral Fellow Dr Nicki Shumway presented important research on how law can impact coastal wetland restoration in the most recent "Law Matters" event on December 7.
Global attempts to undertake large-scale ecological restoration are underway; however, the UN Decade on Ecosystem Restoration's goal of halting and reversing ecosystem degradation has only eight years remaining to help combat catastrophic climate change. The need to reach these objectives is especially critical for coastal wetlands which have historically been impacted by human activity such as habitat conversion and development. There are many advantages to restoring these valuable habitats: they act as highly effective carbon sinks; they protect coastal communities and infrastructure from storm damage and erosion; and they vastly improve fisheries and water quality. In addition, they hold cultural and spiritual significance for many groups of people.
This event focused on the important potential that law and legal instruments hold for advancing the restoration of coastal wetlands, especially in light of the Australian Government's Blue Carbon methodology which demonstrated how law can remove barriers to restoration and pave the way for progress. An interdisciplinary panel of experts including Dr Nicki Shumway, Associate Professor Justine Bell-James, and Professor Catherine Lovelock, provided insights into how and why "law matters" when attempting to conserve these extremely vital ecosystems in Australia and around the world. They discussed the integration of ecosystem services into law and policy, the delicate balance that must be navigated between the protection and restoration of wetlands and their use across multiple economic contexts, and the role of the law in better enabling coastal restoration into the future.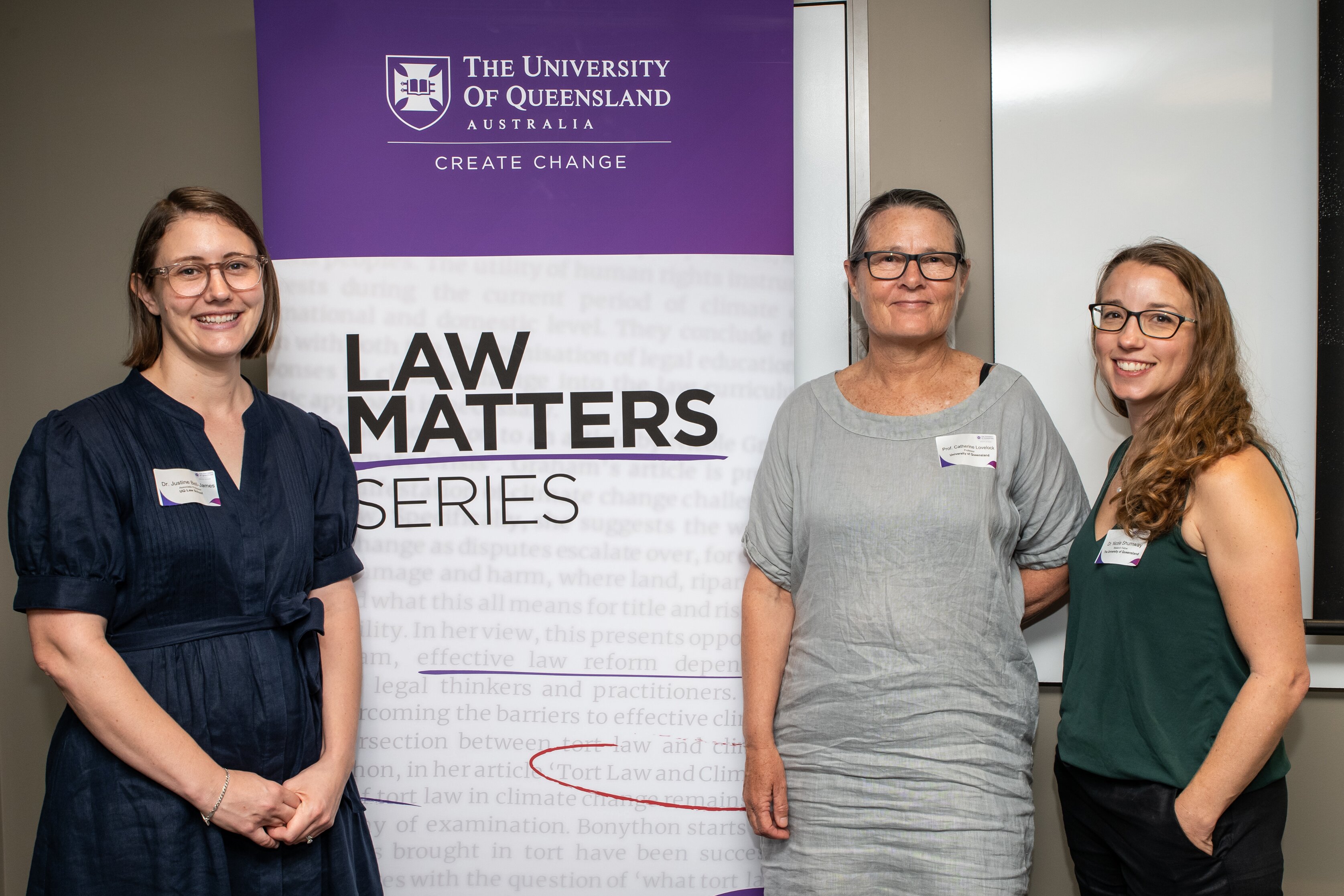 (Left to right): A/Professor Justine Bell-James, Professor Catherine Lovelock, and Dr Nicki Shumway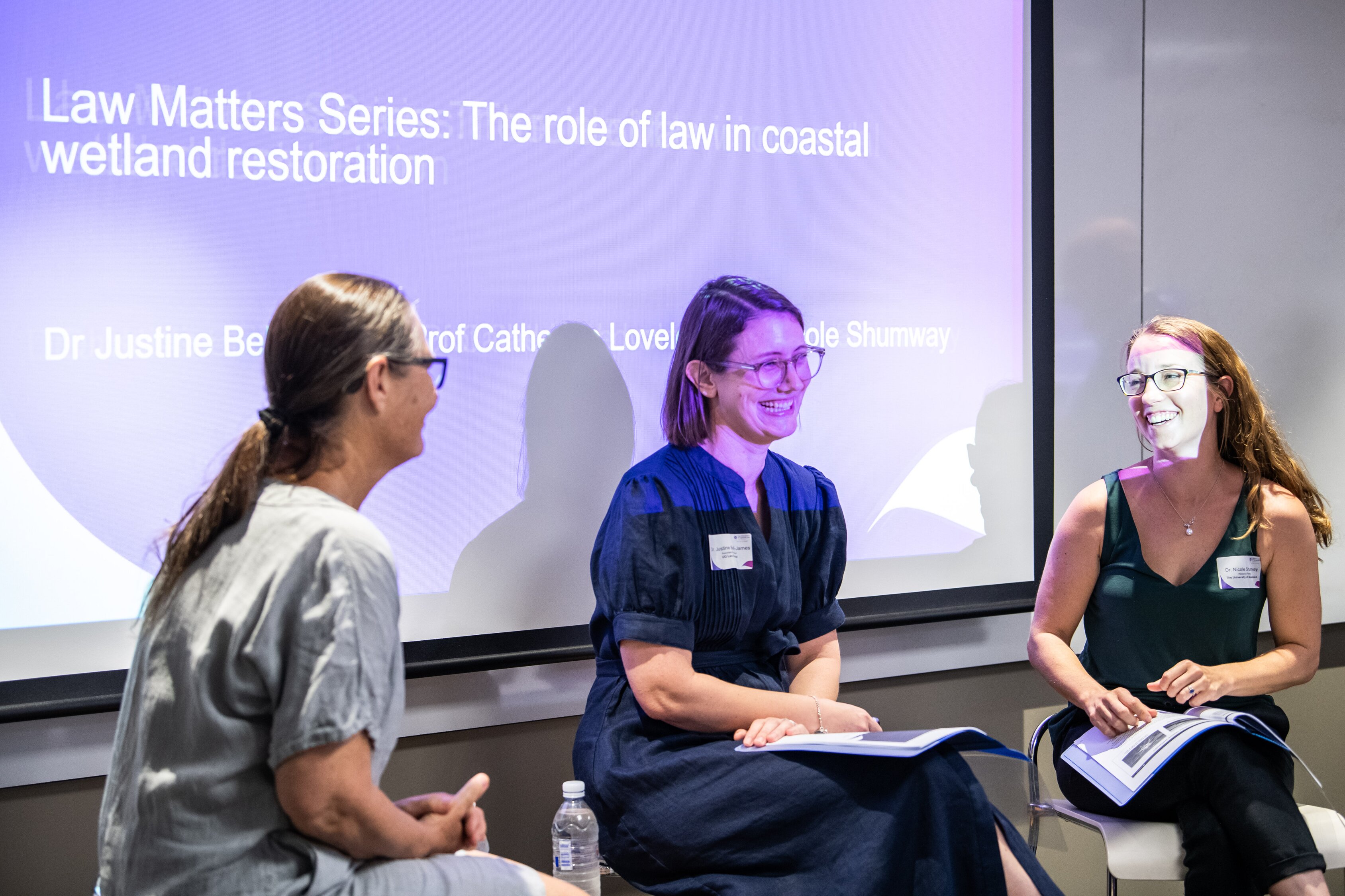 (Left to right): Professor Catherine Lovelock, A/Professor Justine Bell-James, and Dr Nicki Shumway
Nicole Shumway is Postdoctoral Research Fellow at the Centre for Policy Futures in the Reef Restoration and Adaptation Program. Her research at the Centre explores the policy implications of innovative marine restoration and adaptation practices in the Great Barrier Reef. Her research assesses the potential impacts of human and environmental change on threatened species and ecosystems, and works to translate science into policy that can solve real world problems and increase the sustainability of ecosystems.
Read some of Nicki's publications here.