The Centre for Policy Futures is delighted to support some of Australia's brightest minds who converged at the nation's capital on 30 November 2022 for this year's annual Churchill Policy Room to explore some of the great challenges facing the country.
The 2nd annual Churchill Policy Room sees a select group of the nation's leading Churchill Fellows gather in Australian Parliament House to exchange ideas across industries and sectors to provide novel solutions to critical issues, including
Closing The Gap for Indigenous Australians through:
Improving the wellbeing and livelihoods of Australians by:
The Churchill Policy Room is based on the concept of the Churchill War Rooms during the Second World War. The event is the culmination of the Policy Impact Program – a partnership created between the Winston Churchill Trust and The University of Queensland's Centre for Policy Futures.
"With new and more severe problems emerging at such a pace, state and federal governments are being forced to make high stakes decisions with little ability to draw on the kind of critical thinking for which our Fellows are renowned," Churchill Trust CEO, Adam Davey said.
The Trust provides Churchill Fellows with resources to travel overseas and investigate their industry's international best practices. "Over the past five decades we've sent almost 5,000 Australians abroad to investigate the best ways of doing things and to bring that knowledge back home," Mr Davey said.
The Winston Churchill Trust partnered with UQ Centre for Policy Futures to help Churchill Fellows draw upon their knowledge in such a way to best inform policy reform. The flagship publication, Policy Futures: A Reform Agenda, combines some of the best of the Churchill Fellows' ideas and insights with the policy and governance expertise of the Centre for Policy Futures.
"We have a moral imperative not just to identify the evidence of what's right, what's best practice, but rather how the knowledge that we have can transform unjust systems," said UQ Professor Cameron Parsell.
"Our Churchill Fellows have the industry and academic experience, insight, and empirical evidence to support our public policy decision makers," Mr Davey said. "The Winston Churchill Trust was created more than 55 years ago with the specific purpose of enriching Australia. Never before has this mission been more critical."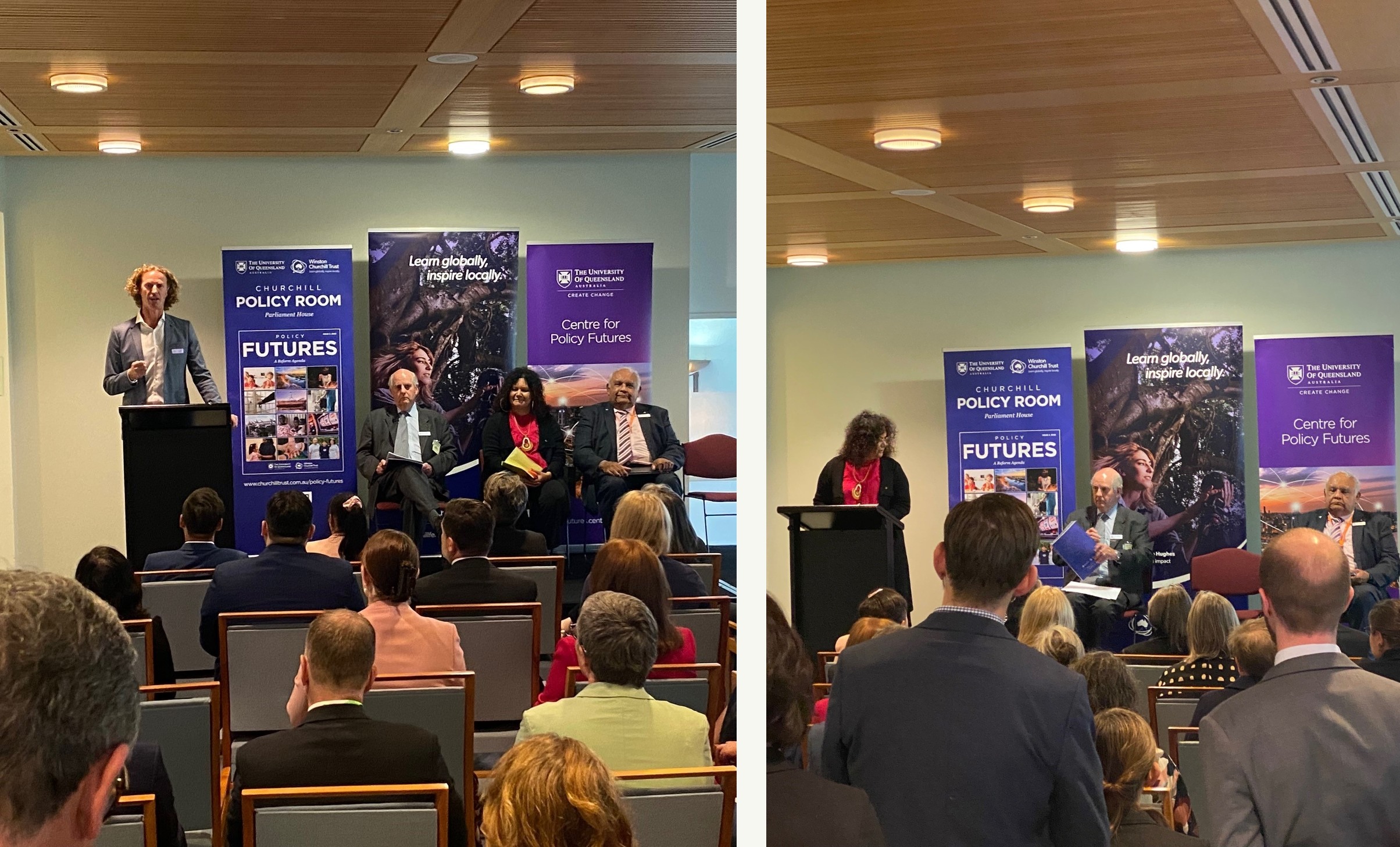 Above left: Professor Cameron Parsell of the School of Social Science, The University of Queensland. Above right: Senator the Hon. Malarndirri McCarthy, Assistant Minister for Indigenous Australians, addresses the Churchill Policy Rooms for the Closing the Gap agenda.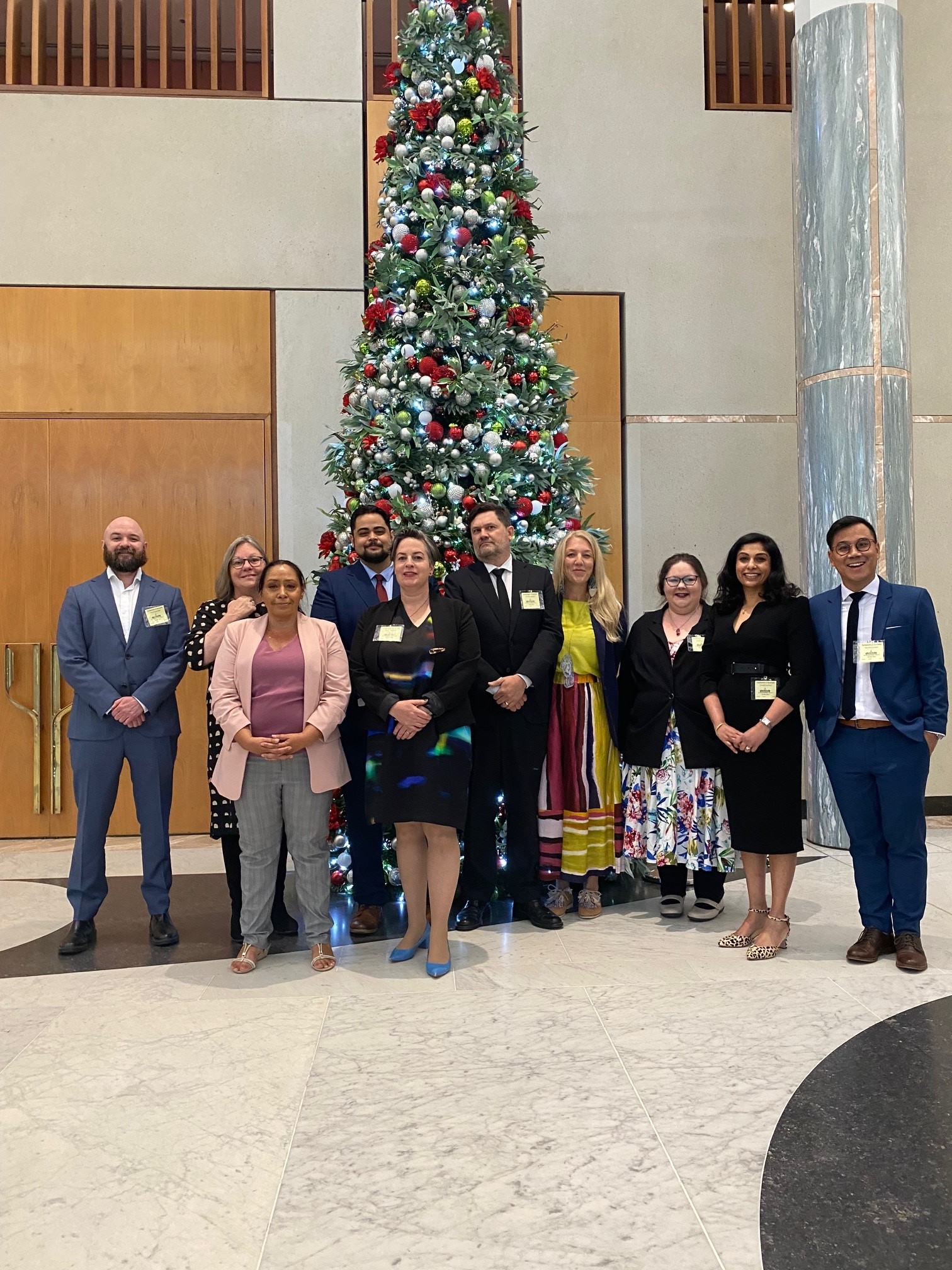 Above: the Churchill Fellows at the 2022 annual Churchill Policy Room at Australia Parliament House.