This month we welcome six new members to the team each working across different parts of the Centre's core research areas, including cyber security, disability and gender inclusion in UN Sustainable Development Goals, Australian Indigenous social policy, ethical, legal and social implications for science and technology and Australia's relationship with Indonesia. 
Professor Kath Gelber is currently a Professor at the School of Political Science and International Studies and has joined the Centre to work on the UQ Cyber Initiative.  In her role at the Centre, Kath will be working on a project titled 'Assessing and responding to the harms of online speech'. The issue of harmful speech has never been more urgent or pressing for democratic governments, given the proliferation on the one hand of hate speech and terrorist extremism, and on the other hand the requirement to preserve free speech. Currently, different types of harmful speech are being regarded as essentially the same phenomenon, requiring the same regulatory response. This project will assess the similarities and differences between hate speech and terrorist extremism, and use that data to devise differentiated regulatory responses to them. This will help to develop policy that responds in a nuanced and effective way to these distinct phenomena.
Dr Claire Brolan is an academic focusing on intersecting global health and development policy, governance, equity and rights issues around the formulation, and now implementation, of the  Sustainable Development Goal (SDG)/2030 Agenda in Australia as well as in the Asia-Pacific region. Claire joined the Centre for Policy Futures at The University of Queensland (UQ) (Brisbane, Australia) in July 2018 and is recipient of a 2018 UQ Development Fellowship for her project: Creating an evidence base for disability inclusive and gender inclusive sustainable development goal implementation in the Asia and Pacific region.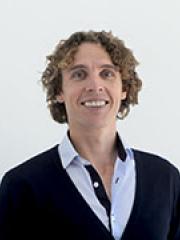 Ray Maher is a Postdoctoral Research Fellow with the Centre.  Ray brings a systems and design thinking approach to develop new tools and approaches for creating well-integrated solutions to complex sustainability challenges. His research encompasses public policy and strategy relating to sustainable design and planning, Sustainable Development Goals, and climate change policy.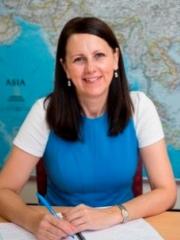 Dr Greta Nabbs-Keller is a recipient of the Centre for Policy Futures Fellowship until April 2019. She will focus on the internal political dynamics which shape the formulation and efficacy of Indonesia's external facing trade, foreign and security policies. Her research project seeks to enhance understanding of the opportunities and limits of Australia's engagement with Indonesia.  Greta is currently Manager Indonesia and Southeast Asia at the University of Queensland's International Development unit (UQID). She will continue in this role three days per week.
New Principal Research Fellow Associate Professor Paul Henman will be UQ's lead researcher on the CSIRO-UQ Alliance, which has been funded to explore the ethical, legal and social implications of the CSIRO Future Science Platforms.  This is a joint appointment with the UQ School of Social Science.  Paul's research has focused on technology and public governance, that is the way technologies are deployed by governments and the way in which technologies have contributed to changes in the way governments can govern.  He currently leads an international ARC project on government web portals as new government institutions, and is investigating the social, ethical and legal consequences of algorithmic government.
Dr Liz Strakosch is a recipient of the Centre for Policy Futures Fellowship until April 2019.  Liz is a lecturer in public policy and governance, and her research focuses on the intersection of policy and political relationships. During her time with the Centre Liz will explore how new public policies and administration techniques transform our social relationships and political identities, particularly in relation to Indigenous Australians. Engaging with bureaucrats and Indigenous organisations involved in the Indigenous Advancement Strategy, Liz will consider how existing relationships affect policy outcomes, and how to improve interaction within the sector. This project is the first phase of a broader research project examining policy relationships in Australian and US Indigenous policy.