Director
Centre for Policy Futures
+61 7 3443 3154
Level 4, Building 20
Staff House Road
ST LUCIA CAMPUS
Professor Karen Hussey is a leading Australian researcher in the field of public policy and governance, particularly in the areas of sustainable development, environmental policy and international trade.
Trained as a political scientist and economist, Karen has a unique breadth and depth of research and policy engagement experience, having conceived, designed, conducted and delivered cutting edge social science research focused a range of sectors - including climate change mitigation and adaptation, water, energy, waste, urban management, critical infrastructure, international trade, and biotechnology in the health system - enabling a rare competence to achieve a comparative perspective on policy and governance issues. She has led the development of innovative intellectual and policy approaches to sustainability and risk, combining traditional disciplinary expertise with a close understanding of the particular attributes of policy problems.
Karen's most recent publications include Australia, the EU and the New Trade Agenda (ANU Press), Climate, Energy and Water (Cambridge University Press), and Environment and Sustainability: A Policy Handbook (Federation Press).  Karen is currently working on two manuscripts, a monograph, Climate Change Policy (Edward Elgar), and an edited collection, Low Carbon, Resilient and Prosperous Economies (Cambridge University Press).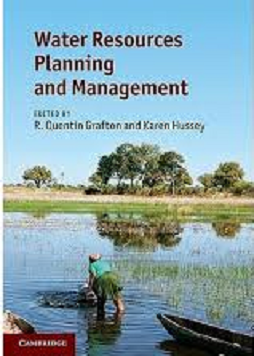 Connect with Karen:

Publications
Book Chapters
Journal Articles
Conference Paper
Newspaper Article
Generic Document
Research Reports
Working Papers