Professor Christopher Hodges MA PhD FSALS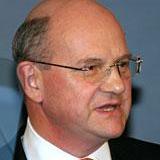 Christopher Hodges is Professor of Justice Systems and a Fellow of Wolfson College, Oxford; Head of the Swiss Re Research Programme on Civil Justice Systems at the Centre for Socio-Legal Studies, Oxford; and a Fellow of the European Law Institute.
His degrees are New College, Oxford (BA, MA, 1976), King's College, London (PhD 2003). He worked from 1977 to 2003 in major City of London law firms, and since 2004 at Oxford University.
He is a leading expert in regulatory, enforcement and dispute resolution systems and advises many governments and businesses. He is a founding member of the Executive of the International Network for Delivery of Regulation (INDR), created at the request of UK Government, that includes experts from across the globe.
Recent books include Ethical Business Practice and Regulation (with Ruth Steinholtz); Law and Corporate Behaviour; Redress Schemes for Personal Injuries (with Sonia Macleod); Delivering Collective Redress: New Technologies (with Stefan Voet); Consumer ADR in Europe (with Iris Benöhr & Naomi Creutzfeldt), The Costs and Funding of Litigation (with Stefan Vogenauer and Magdalena Tulibacka).
He was Erasmus Professor of the Fundamentals of Private Law at Erasmus University, Rotterdam (2011-14). Visiting Professorships include the China University of Political Science and Law, Beijing (2013-16), Leuven University (2014) and ANU Canberra (2014).
He has a particular interest in medical products, and Committees chaired include the Pharmaceutical Services Negotiating Committee for England, and an international committee on regulatory strategy in the medical technology sector. He was a Board Member of the UK Research Integrity Office 2008-2017.