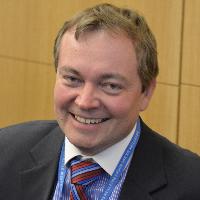 Daniel Trnka works as a Senior Policy Analyst in the Regulatory Policy Division of the Organisation for Economic Co-operation and Development (OECD) leading the Regulatory Management and Delivery team. Mr Trnka has been working in the area of public administration reform and regulatory reform for more than 20 years both at the national as well as the international level. Before joining the OECD, he worked as Director of the Department of Regulatory Reform and Public Administration Quality of the Ministry of Interior of the Czech Republic. His main areas of expertise are administrative simplification, regulatory impact assessment, stakeholder engagement and regulatory enforcement and inspections.
Mr Trnka is the author or co-author of several OECD publications, including:
Recommendation of the OECD Council on Regulatory Policy and Governance
Cutting Red Tape: Why Is Administrative Simplification So Complicated?
OECD Best Practice Principles for Regulatory Enforcement and Inspections
Administrative Simplification Reviews of Poland and Vietnam
Regulatory Policy Reviews of Mexico, Kazakhstan, Lithuania, Slovenia and Croatia
Measuring and Reducing Administrative Burdens in Greece, etc.