University of Queensland
Chamberlain Building (Building 35), Room 519
Campbell Road
St Lucia, QLD 4072
Australia
Tuesday, 28 May 2019 from 2:00 pm to 3:30 pm (AEST)
The Centre for Policy Futures-UQ and UQ International Development invite you to engage with leading Disaster Risk Management (DRM) practitioners with experience in emergency response, strategic planning and policy advice in Nepal and the broader Indo-Pacific region. Learn more about the importance of DRM in the context of achieving the Sustainable Development Goals (SDGs). Consider how international organisations are ensuring Accountability to Affected Populations (AAP) drawing on recent field experience with Rohingya refugees.
Increasing the resilience of a country to natural disasters is a difficult task in wealthy countries like Australia. In Nepal, the challenges to manage poverty and development can make disaster resilience seem like an impossible challenge. Despite this situation, Nepal has achieved rapid progress towards best practice disaster management. In 2018 Nepal began to implement a new national disaster risk reduction framework. Important progress has already occurred, but serious issues remain to achieve disaster resilience for Nepal's vulnerable communities and emerging economy.
Mr Ratindra Khatri, faculty member at the Institute for Crisis Management, Tribuvan University will discuss the challenges and opportunities for creating change in a complex setting like Nepal. Nepal experiences an average of 500 natural disasters every year. These events have a major impact on human life, livelihoods and the economy. Natural disasters frustrate efforts to raise levels of development, recover from a decade of civil war and implement a new democratic constitution. Vulnerable groups such as women, children and indigenous people are especially impacted by disaster events. There is an urgent need to reduce the vulnerability of minority groups and link disaster management with sustainable development and economic growth.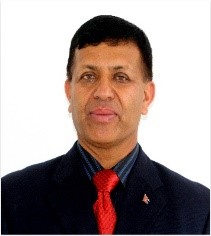 Ratindra Khatri has more than 35 years of experience in disaster and crisis management in Nepal and internationally. He is a faculty member at the Institute for Crisis Management, Tribuvan University, Nepal and a retired Nepal Army Colonel, a founding member and Executive Director of the Strategic Centre for Disaster Risk Reduction-Nepal. Ratindra has a Masters in Political Science and a Masters in Humanities and Social Science from Tribuvan University, Nepal. Mr Khatri has extensive expertise in crisis response and leadership, emergency preparedness and disaster risk reduction. He served in United Nations peace operations in in Lebanon (1989-90), the former Yugoslavia (1994/95 and Haiti (2009/10). He was actively involved in relief operations for the 1988 earthquake in Nepal and numerous flood and landslide events throughout his career. Ratindra was a responder to the Haiti Earthquake of January 12, 2010 and was actively involved in Search, Rescue and relief operations throughout that year. Since 2014 he has been the logistics officer for the UN World Food Programme in Kathmandu where he is responsible for emergency preparedness coordination. In the response to Nepal's 2015 Gorka earthquake Ratindra had responsibilities involving civil-military coordination, government liaison and coordination of the Logistic cluster. He played a critical role in managing and refining the emergency relief warehouse and distribution system across Nepal at that time. At the request of the Nepal national government, Ratindra has provided advice for the development of the new Nepal Disaster Risk Reduction Framework, which began implementation in 2018. Ratindra continues to share his expertise in forums such as the Institute for Crisis Management, Nepal, through the Australia Awards short course "Inclusive Governance for Effective Disaster Risk Reduction" delivered by UQ International Development (UQID) and at speaking opportunities around the globe.
Following his presentation, Mr Khatri will join his fellow panel discussants: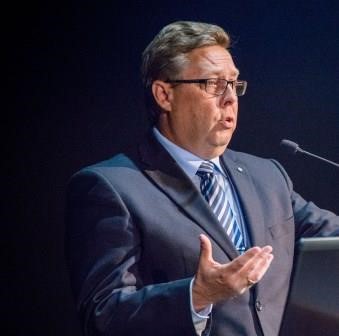 Mr Iain MacKenzie was formally appointed as the Queensland's inaugural Inspector-General Emergency Management in July 2014 and has more than 37 years' experience in counter disaster and fire service roles. This includes more than seven years as the Deputy Commissioner for the Queensland Fire and Rescue Service. Iain holds a Master's Degree in Leadership and Management in Policing and has represented Queensland on various national bodies regarding issues of security, emergency operations and workforce management. Iain's vision for the Office of Inspector-General Emergency Management is to be the catalyst for excellence for Disaster Management across Queensland. Since taking on the role of Inspector-General Emergency Management five years ago, Iain has played a pivotal role in reshaping disaster management in Queensland through 19 major reviews and reports, the development of a ground-breaking research framework and disaster management community of practice; an award-winning network of disaster management officers throughout the State; and plethora of other key assurance activities.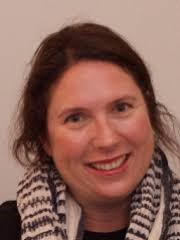 Dr Claire Brolan is a Research Fellow at UQ-Centre for Policy Futures, leading the Centre's work on Sustainable Development Goal (SDG) implementation in the Asia-Pacific region, with a research focus on the cross-cutting issues of participatory governance, health equity for marginalised populations (including women and girls, and persons with disabilities), and rights-based approaches to data measurement and monitoring for SDG achievement.
Ms Alessia Anibaldi – Humanitarian Specialist (Manager Africa and South and West Asia, UQ International Development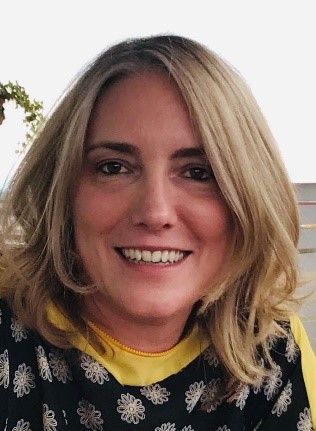 Alessia Anibaldi is a practitioner with extensive humanitarian and development experience in senior managerial roles. Alessia has led or advised various UN emergency response, recovery and resilience building programmes in Timor-Leste (2008-2012), the Philippines (2014-2015), and more recently in Bangladesh and in Turkey (2018), responding to two of the world's major refugee crisis.
 She holds in depth knowledge of humanitarian standards and principles, and is well-versed in leading, facilitating and participating in humanitarian coordination bodies, including cluster and inter-cluster groups. Alessia joined the UQ International Development team in January 2019, and oversees the Africa and South West Asia portfolio. She is also a board member of Creative Recovery Network and the Queensland Chapter co-Lead of the Australian Women in Emergencies (AWE) Network.
Host:
Dr Paul Schmidt (Strategic Governance Consultant, SEES Sessional Lecturer; UQ International Development Course Leader of Australia Awards "Inclusive Governance for Effective Disaster Risk Reduction- Nepal (2018 & 2019)
Panel Moderator:
Dr Greta Nabbs-Keller, Senior Research Associate, Centre for Policy Futures; Manager Indonesia and Southeast Asia, UQ International Development