In 2021, UQ Centre for Policy Futures and UQ School of Communication and Arts brought together leading figures of India's Fintech in conversation with Australian scholars focusing their research on digital transactions in India and the wider international significance of India's digital agenda.
Organised by: Dr Allison Fish, UQ Centre for Policy Futures, A/Prof Adrian Athique, UQ School of Communication and Arts, and A/Prof Pradip Thomas, UQ School of Communication and Arts
Watch the video presentations or read the Policy Takeaways of each presentation and session below.
The Asian region as a whole is passing through a period of unprecedented social, economic and political change, and digital platforms operate at the centre of these processes. In India, the evolution of digital architecture is seen as the primary means for ensuring that its development yields equitable benefits, sustainable growth and financial inclusion. This vision has led to the launching of Digital India, "a flagship programme to transform India into a digitally empowered society," in 2015. A program that was soon followed by the Demonetization of India's economy in 2016. Since then, the Fintech and Big Tech sectors, together with the government's own initiatives, have impelled the evolution of digital infrastructures across a range of applications, processes and services. India's transaction architecture has further expanded to new domains including; e-commerce, personal finance, micro credit, welfare system, social media apps, and scientific research. Through Digital India, the government has also come with its own sovereign vision to create an infrastructure network capable of diminishing the influence of international Big Tech locally. Despite the clear advantages anticipated by the program, the realities proposed by a complex society, the size of the country and the government's current capabilities, will see the initiative facing many challenges to achieve its objective.
Session 1.

India: Fintech and Financial Inclusion 
1.1 Digital Transactions in India: An Introduction

Adrian Athique
The University of Queensland

1.2 Financial Inclusion of the Agriculture Sector 

Anil Gupta
Stealth Mode Fintech

1.3 Drivers of Fintech Adoption

Abhishant Pant
Fintech Meet Up

1.4 Diversifying Fintech Services

Osborne Saldanha
Fintech Inside
Session 2.

Big Tech and Platform Regulation 

 
2.1 Regulation and Equalisation in the Digital Economy

Pradip Thomas
The University of Queensland

2.2 A Balancing Act: The Promise and Peril of Big Tech in India

Urvashi Aneja
Tandem Research

2.3 Big Tech and Platform Regulation 

Amber Sinha
Centre of Internet and Society

2.4 Big Tech and Platform Regulation

Scott Fitzgerald
University of Western Australia
Session 3.

State Governance in a Digital India
3.1 Monitoring Compliance with the Nagoya Protocol through Technological Design 

Allison Fish
The University of Queensland

3.2 National Digital Health Mission
 

Kathryn Henne & Franz Carneiro Alphonso
Australian National University

3.3 Fake News and Fact-Checking: Who is Winning?
 

Usha Rodrigues
Deakin University

3.4 The Legal Regulation of Online Hate Speech and Virality in India: A Case Study

Siddharth 

Narrain
University of New South Wales
Session 4.

Digital Transactions in Everyday Life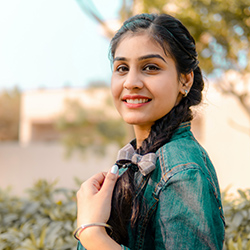 4.1 Women's Mobile Phone Access and Use Patterns in India
Anubhatie Singh and Srikara Prasad
DVARA Research


Funded by
This event is made possible through the generous support of the Australia-India Council, Department of Foreign Affairs and Trade (AIC 2019073, Digital Transactions in India: Platforms, Market, Users (2019–2021)), and
The Indian government's Scheme for Promotion of Academic and Research Collaboration (SPARC) overseen by IIT Kharagpur (Platform Economies in Digital India: Assessing Implementation, Impact, Infrastructure and Aptitude (SPARC is administered by Indian Institute of Technology Bombay) (2019–2021)).
Organized by  
Adrian Athique, School of Communication & Arts 
Allison Fish, Centre for Policy Futures 
Pradip Thomas, School of Communication & Arts 
Beck Hurst, Institute for the Advanced Studies of the Humanities
Jennifer Yarnold, Centre for Policy Futures
Sponsored by  
Centre for Communication & Social Change 
School of Communication & Arts 
Institute for the Advanced Studies of the Humanities 
Centre for Policy Futures