In order to solve our complex environmental and social problems, we must meaningfully engage and inspire. This workshop will elevate your Responsible Business and Sustainability Strategy through the lens of the Sustainable Development Goals (SDGs), and show you how to bring your stakeholders on the journey.
Workshop outline:
Introduction to the Sustainable Development Goals (SDGs)

Understand each goal, its indicators and how Australia is currently performing

Learn how to map SDGs to your current plans and prioritise action

Use SDGs to build future strategy through systems thinking

Learn from business case studies

Understand how to communicate with, and engage stakeholders using the goals
You will also receive an eBook packed full of resources from the workshop.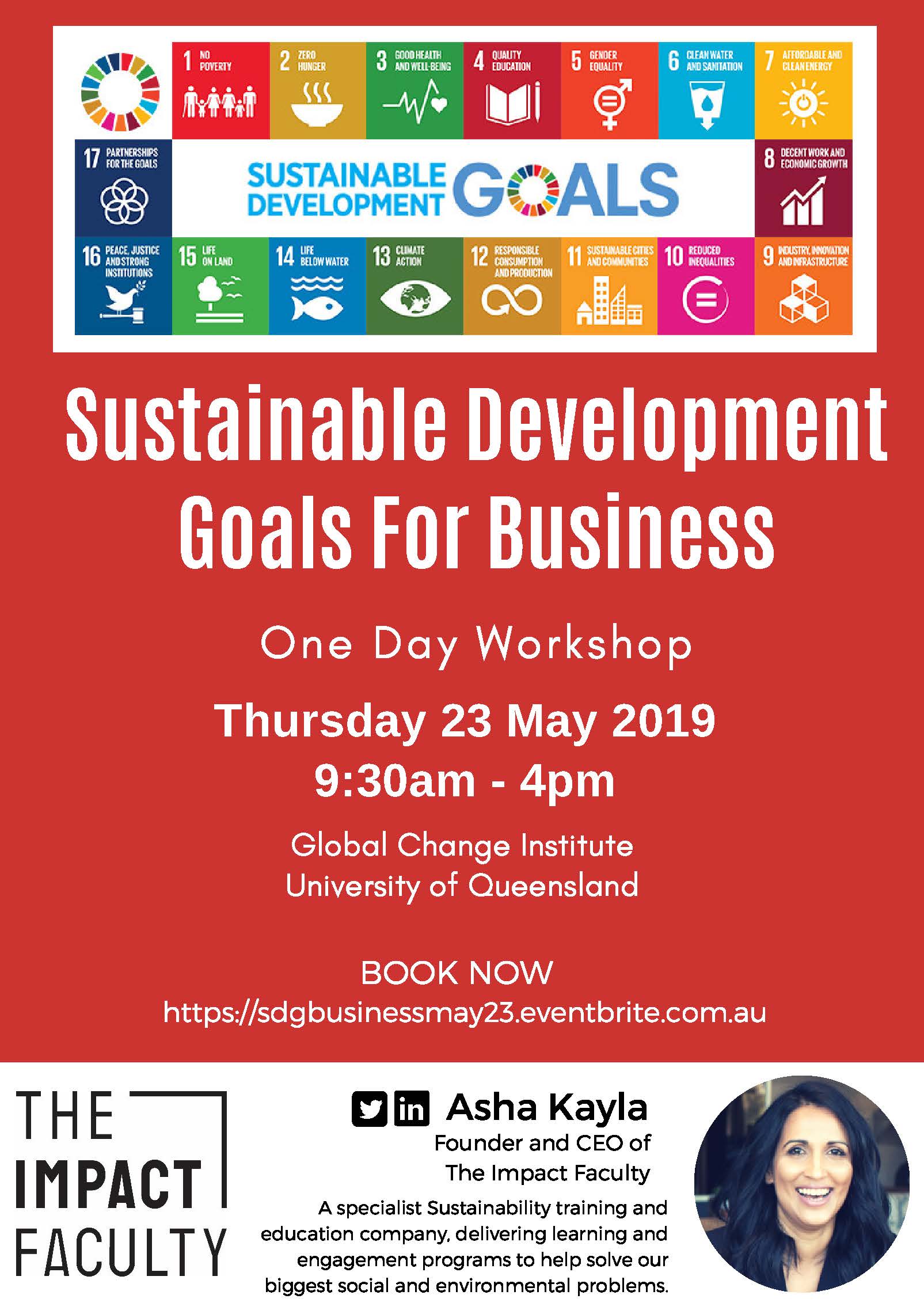 TESTIMONIALS FROM PAST ATTENDEES
"What a great day of learning, development and kicking SD goals. It was great to share some inspiring sustainability stories with other organisations. Thank you for putting on this event and for sharing your expertise and energy for this work". - Jenny Hatton-Mahon, Group Manager Sustainability, Aristocrat.
"The SDG workshop was very insightful and helped me to make sense of the Principles of Responsible Business Strategy, SDGs and their application. I am thankful for having the opportunity to attend and learn. I would recommend this workshop to others" - Duygu Caymaz, Sustainability Programs ANZ, Veolia.
FEB 2019 SDG WORKSHOP
YOU LEARN, SHE LEARNS
We have partnered with One Girl to offer our workshops with a 'pay it forward' promise to support learning and education for some of the 130 million girls around the world who are denied access to school.
The pay it forward for education, your ticket can help OneGirl to fund girls education in Africa. Its simple, you learn, she learns. Find out more.
by THE IMPACT FACULTY
$792.34 – $818.71