Australian Indigenous social policy and the nation's relationship with Indonesia will both come under the spotlight in the coming months, due to a new UQ Fellowship Program. The Fellowships enable researchers to conduct a define policy-relevant project, while receiving mentoring to influence policy decision-making or contributing to broader policy debates.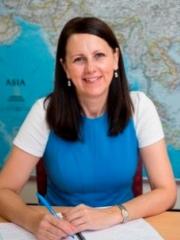 Research Fellow Dr Greta Nabbs-Keller will examine aspects of Australia-Indonesia relations that fail to meet expectations, particularly regarding trade and investment, and security cooperation. Through case study analysis, interviews and policy interrogation, she seeks to improve knowledge of Indonesia's policy processes, and in turn explore how Australia can enhance its partnership with Indonesia. Read her profile and contact
Greta here
.
Research Fellow Dr Elizabeth Strakosch will explore how new public policies and administration techniques transform our social relationships and political identities, particularly in relation to Indigenous Australians. Engaging with bureaucrats and Indigenous organisations involved in the Indigenous Advancement Strategy, Elizabeth will consider how existing relationships affect policy outcomes, and how to improve interaction within the sector. This project is the first phase of a broader research project examining policy relationships in Australian and US Indigenous policy. Read more and contact
Elizabeth here
.