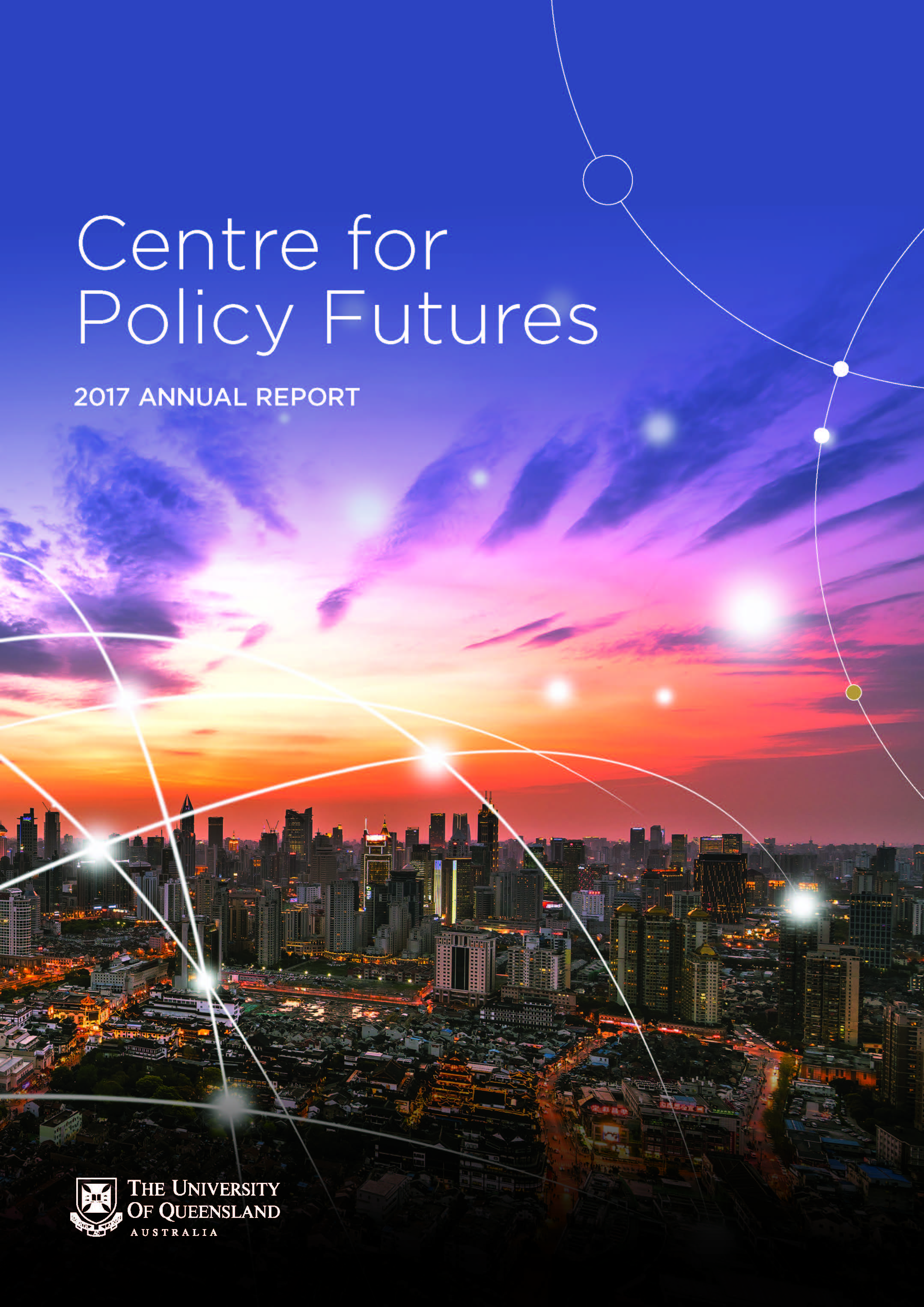 In our first five months of operation, we have developed a five-year plan of action, established a significant funding agreement with CSIRO and cemented research relationships with UQ's Faculty of Business, Economics and Law, the Australian Government's Department of Environment and Energy, and the Queensland Government's Department of Environment and Heritage, among others.
Our initial research programs are now in place, with our focus on policy firmly established in the fields of trade, foreign and security policy; science, technology and society; and sustainability through the United Nations Sustainable Development Goals. These areas not only represent the University's strengths, they are also important issues of our time and ones where we can make a real difference. 
We have established the Executive Committee and a number of outstanding candidates have applied for our initial research positions, with the majority of the Centre's researchers expected to be appointed in early 2018.  Our Visiting Fellows Program is open for applications and everything is in place for the Centre to function effectively within the University, including finance, reporting and HR systems.  With a clear idea of our role and focus, we have an ambitious agenda for 2018, to work with our partners inside and beyond the University.
Professor Karen Husssey
Director